---
2 bed semi house
I have a 2 bed semi house with a good garden. In desperate need of a 3 bed

---
Property Details:
2 bedroom house
Town:
Salisbury
County:
wiltshire
Advert ID: 750
---
Property Type Wanted:
3 bedroom house
Town Wanted:
Salisbury
County Wanted:
wiltshire
This advert was added on 22/08/2019
Viewed: 390 times
---
Very Large 3-4 Bed Semi Detached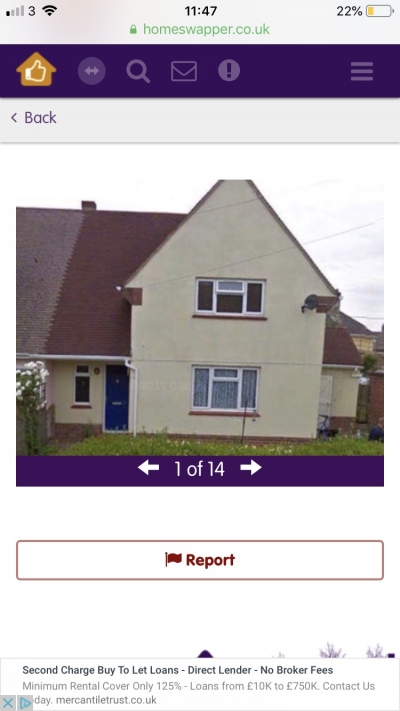 Very large 3 Bedroom semi detached house. The triple bedroom has been converted into 2 bedrooms, so 4 bed in total. Separate dining room, upstairs family bathroom, utility room for washing machine etc. Downstairs toilet. Very large front and back garden. Close to all amenities.
---
Property Details:
4 bedroom house
Town:
East Cowes
County:
isle of wight
Advert ID: 3627
---
Property Type Wanted:
3 bedroom house
Town Wanted:
Salisbury
County Wanted:
wiltshire
This advert was added on 12/04/2021
Viewed: 697 times
---
3 bedroom in fugglestone red I have a 3 bedroom rooms r good sizes I have a bathroom upstairs and a toilet room downstairs sitting room is big as well as a big kitchen big back garden and own driveway to fit 2 cars

---
Property Details:
3 bedroom house
Town:
Salisbury
County:
wiltshire
Advert ID: 7496
---
Property Type Wanted:
4 bedroom house
Town Wanted:
Salisbury
County Wanted:
wiltshire
This advert was added on 13/07/2020
Viewed: 143 times