---
2 bed Maisonette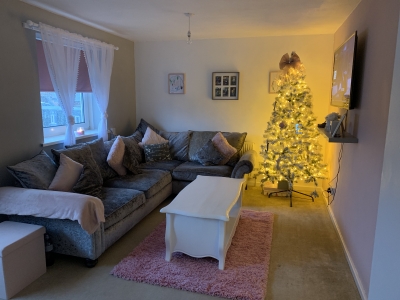 2 bed first floor maisonette with lift access. (no one above me) Can be converted j to a 3 bed Have a beautiful front balcony and small garden size back balcony, all nice size rooms recently all decorated (still in the process off decorating). Outside shed Downstairs is 2 large cupboards, kitchen and dining room, balcony Upstairs large living room (can be converted into another bedroom). 2 king size bedrooms (one with

---
Property Details:
2 bedroom maisonette
Town:
Portsmouth
County:
hampshire
Advert ID: 10070
---
Property Type Wanted:
2 bedroom house
Town Wanted:
Devonport
County Wanted:
devon
This advert was added on 28/11/2020
Viewed: 23 times
---
PENSIONERS BUNGALOW I live in a seaside town. and would like some where near the sea. some where along the coast Devon. I have a one bedroomed bungalow. good neighbours. free view to carbis bay. small garden enclosed at the back. palm trees lawn out the front being cared for by the council. near Asda. Doctors. Hospital. Schools. all things really...beach too.
---
Property Details:
1 bedroom bungalow
Town:
Hayle
County:
cornwall
Advert ID: 1162
---
Property Type Wanted:
1 bedroom bungalow
Town Wanted:
Devonport
County Wanted:
devon
This advert was added on 27/08/2019
Viewed: 287 times