---
LARGE FLAT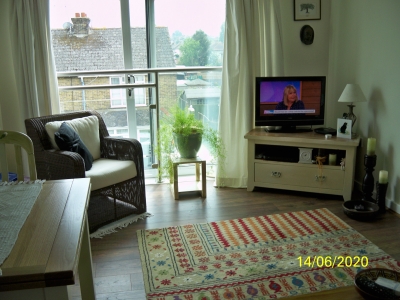 A new build flat, beautully decorated, new flooring 5 minutes walk from the sea , doctors surgery, bus stop to Canterbury/Herne Bay.2nd floor with lift. Personal parking space. Animals allowed. Low utility bills. There is a back garden and a park 3 minutes away. Railway station 6 minute walk. Pictures dont do justice to the size of the flat I am interested in Whitstable, Canterbury or Faversham,

---
Property Details:
2 bedroom flat
Town:
Whitstable
County:
kent
Advert ID: 7912
---
Property Type Wanted:
2 bedroom bungalow
Town Wanted:
Whitstable
County Wanted:
kent
This advert was added on 26/07/2020
Viewed: 174 times
---
Exchange areas In Kent considered 1 bedroom bungalow,new driveway,new patio front and back.Suitable couple or single person.Newly decorated and clean.

---
Property Details:
1 bedroom bungalow
Town:
Whitstable
County:
kent
Advert ID: 2809
---
Property Type Wanted:
1 bedroom bungalow
Town Wanted:
Whitstable
County Wanted:
kent
This advert was added on 16/09/2019
Viewed: 310 times
---
Serious swappers Need to move closer to family. Currently 5 minute drive from whitstable beach/harbour. 1 bedroom flat, great size, ground floor, only me & another 1 flat above, garden shared with above flat, newly decorated throughout, wooden flooring, electric shower all recently done. Wouldn't move but need to be nearer daughter. Walk to beach & town & train station maximum 15 minutes. Shops close by tesco extra, lidl, aldi,

---
Property Details:
1 bedroom flat
Town:
Whitstable
County:
kent
Advert ID: 9732
---
Property Type Wanted:
1 bedroom flat
Town Wanted:
Fakenham
County Wanted:
norfolk
This advert was added on 22/03/2021
Viewed: 89 times