---
3 bedroom house in brair Hill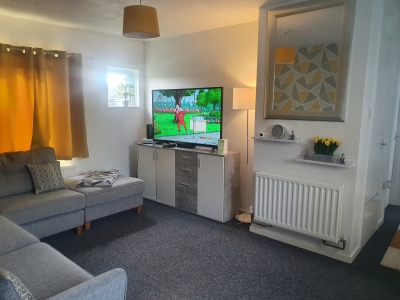 We have a large 3 bedroom house in brair Hill Northampton. Kitchen, dining room, single bedroom, double bedroom, downstairs toilet and storage cupboard on the ground floor. Master bedroom, living room, bathroom with shower over bath, walk in storage cupboard and airing cupboard on the 1st floor. Good sized garden with outhouse and shed. Street parking. Looking to move to Duston or surrounding areas to be closer to work and

---
Property Details:
3 bedroom house
Town:
Briar Hill
County:
northamptonshire
Advert ID: 11869
---
Property Type Wanted:
3 bedroom house
Town Wanted:
Duston
County Wanted:
northamptonshire
This advert was added on 24/05/2021
Viewed: 130 times
---
2 bed fff I have a very spacious 2 bedroom first floor flat in briar hill. Large livingdining room leading onto kitchen, 1 double and 1 single bedrooms and 3 storage cupboards. Close to primary schools, shops, and right opposite bus stop. I am looking for a 3/4 bedroom house in briar hill, would consider camp hill and far cotton.

---
Property Details:
2 bedroom flat
Town:
Briar Hill
County:
northamptonshire
Advert ID: 4550
---
Property Type Wanted:
3 bedroom house
Town Wanted:
Briar Hill
County Wanted:
northamptonshire
This advert was added on 26/10/2019
Viewed: 415 times