Advert ID: 7764
*** Get A Free Members Account ***
2 bed second floor for ground floor Basildon too Rayleigh!!
I have a 2 bedroom second floor flat, very large flat both rooms can fit a double/king size bed in with furniture one off the rooms is extremely large could get 2 beds in and furniture. Very quite block off flats has front and back parking always somewhere to park. Schools are only short walks, shops dentist and doctors local and also town centre very close bus stop 5 minute walk and buses are regular as the bus route is one off the busiest route to town centre in Basildon and to town centre in Southend. I?m looking for 2 bed ground floor property Basildon or Rayleigh as have connections too both need a ground floor due to child using special needs buggy.
Property Type: flat
Bedrooms: 2 bedrooms
County: essex
Town: Basildon
This user is looking for


Property Type wanted: house
Bedrooms wanted: 2 bedrooms
County Wanted: essex
Town Wanted: Rayleigh
Send Message To User



Your message will be sent to the user. You will receive a email from our website when it has been sent.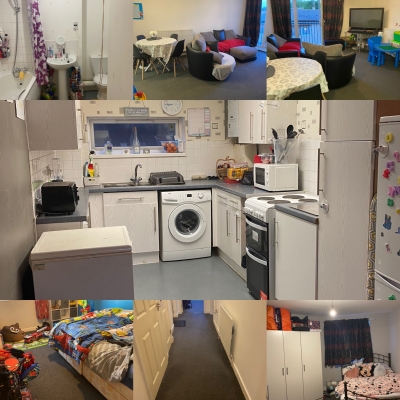 *** Get A Free Members Account ***
Copyright © 2021 Homeswaps.co.uk