Advert ID: 3064
*** Get A Free Members Account ***
LOVELY FLAT IN LONDON
I HAVE A LOVELY 1 BEDROOM FLAT THAT HAS BEEN NEWLY CARPETED THROUGHOUT.I HAVE A LOVELY FITTED KITCHEN AND THE DECOR IS NICE , FRESH AND CLEAN.I am on the 1st floor of a 2 story block. The flat is 3 minutes from a school and children's center and 5 minutes from bus stops and train stations. I am looking to relocate to Luton and am looking for a like for like exchange. I would like a pet free property for Health reasons. This is a must see property within a nice area. 15 minutes walk from local parks which houses Deer, horses , Ducks ect and 5 minutes from the River Thames. Markets and shopping high street 20 mins walk away.
Property Type: flat
Bedrooms: 1 bedroom
County: bedfordshire
Town: Luton
This user is looking for


Property Type wanted: flat
Bedrooms wanted: 1 bedroom
County Wanted: bedfordshire
Town Wanted: Luton
Send Message To User



Your message will be sent to the user. You will receive a email from our website when it has been sent.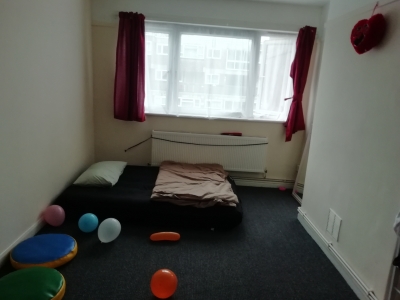 *** Get A Free Members Account ***
Copyright © 2021 Homeswaps.co.uk