Advert ID: 11009
*** Get A Free Members Account ***
Exchange from London to Bristol
I have a 3 bedroom council house with RTB in Catford London which has been adapted with a Stair lift and Wet room put in. Front and back garden, 2 double bedrooms with built in wardrobes, the small room can fit a double bed, chest of draws and a small wardrobe into it, I also have a utility room that I used as a bedroom when my mum came to stay Which fits a bed and chest of draws in it. New kitchen/windows/doors/roof and Boiler in the last 3 years, lovely neighbours and only 19 house's in the close. Sainsbury's/Argos/Aldi/BnQ/Currys/Pets At Home to name a few shops just 5mins away. 3 Train Stations all in walking distance plus Bus stop at the end of the close. Primary and Secondary Schools close by and plenty of Parks. I'm looking to downsize to a 2 bedroom in and around Thornbury/Yate/Filton/Patchway and surrounding area's as I'm disabled and need to be closer to family. Thank you for reading and I will get back to.you ASAP. TRISH.
Property Type: house
Bedrooms: 3 bedrooms
County: lewisham-greater-london
Town: Catford
This user is looking for


Property Type wanted: house
Bedrooms wanted: 2 bedrooms
County Wanted: bristol
Town Wanted: Bristol
Send Message To User



Your message will be sent to the user. You will receive a email from our website when it has been sent.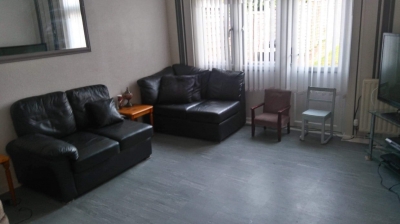 *** Get A Free Members Account ***
Copyright © 2021 Homeswaps.co.uk